Lindsay O'Brien
Lindsay O'Brien serves as the Vice President of U.S. Programs & Partnerships at Americares. In this role, she focuses on building capacity within the health care safety net throughout the country. Lindsay's responsibilities include expanding and strengthening the partner network through targeted initiatives and both growing and generating efficencies in Americares Access to Medicines Program. Prior to joining the U.S. team, Lindsay served on the Emergency Response and Recovery Team at Americares, overseeing the distribution of grant funds, medicines and supplies to hospitals, clinics and other nonprofit organizations post-Super Storm Sandy in October 2012 and the Oklahoma Tornadoes in May 2013.
Before joining Americares, Lindsay worked in domestic micro finance providing technical assistance to small business owners lacking traditional access. Prior to this role, she delivered grants, affordable credit and technical assistance to small business owners in Lower Manhattan impacted by the events of September 11th. This recovery team distributed more than $34 million in aid and helped to retain over 6,000 jobs.
Lindsay holds her Master's in Public Administration with a focus on Nonprofit Management from New York University and holds a certificate in Leadership Management from the Thunderbird School of Global Management. She is a graduate of Amherst College.
Christina Newport
Christina Newport serves as Director, Quality Improvement and Behavioral Health of the U.S. Program at Americares. Her current portfolio includes overseeing the U.S. Program's Mental Health Initiative (MHI) to improve access to care in the U.S. behavioral health care safety net and leading and managing the Americares BD Advancing Community Health: Driving Quality Outcomes Patient-Centered Medical Home (PCMH) Initiative. The PCMH Initiative is designed to support free and charitable clinics in their transformation to the PCMH model and to obtain recognition from the National Committee for Quality Assurance (NCQA) for their efforts.
Christina is also involved in the U.S. Programs efforts to build capacity in free and charitable clinics (FCCs). She previously managed the implementation of two innovative pilot programs in FCCs which involved research studies conducted by Loyola University at Chicago; one on diabetes prevention implementing the CDC's Diabetes Prevention Program and one on implementing the ECHO (Extension for Community Health Outcomes) model for hypertension through a partnership with ECHO-Chicago and the IL Association of Free and Charitable Clinics.
Christina has over 12 years' experience in public health, with a background in program development, project management and evaluation, quality and performance improvement and providing technical assistance to health care providers on chronic disease prevention and management. She currently holds her NCQA PCMH CCE certification, obtained in 2017, and is a graduate of Towson University.
Nancy Nelle
Nancy Nelle, Associate Director of the Patient Assistance Program at Americares, oversees partnerships with pharmaceutical donors to provide access to medicine via corporate patient assistance programs.
Nancy collaborates with donors to design patient assistance programs using a variety of models, and provides technical assistance to donors as well as ongoing program management. Nancy works closely with pharmaceutical donor PAP teams to plan and manage inventories of donated medicines for patient assistance programs and provides operational support for patient assistance programs throughout the country.
Nancy has over 20 years' experience in operations management, with a background in domestic and international program development and management. Prior to joining Americares, Nancy served as an operations manager at several global corporations in the private sector facilitating growth and quality improvement. Nancy studied Business Administration at Dominican College.
Sal Migliaccio
Sal is the Manager with the U.S. Program at Americares. He is responsible for the management of medicines and medical supplies available for donation to the U.S. partner network. In addition, he also handles internal and external program reporting, partner outreach and program expansion initiatives. Most recently, he has been working on a collaborative program with CareMessage which uses text messages to encourage medication adherence for patients using cholesterol-lowering medications.
Before joining Americares full time, Sal interned on both the U.S. and Emergency Response Programs. He facilitated and led an Alternative Spring Break Program in New Orleans, LA for his four years in college which sparked his interest in disasters and their effects on people and communities. Influenced by those experiences, his senior thesis focused on the changing conceptions of natural and man-made disasters through U.S. history. He earned his Bachelor's of Arts in Political Science and History from Hampshire College.
Kristina Otten
Kristina is a Senior Associate for the U.S. Program and is responsible for onboarding new behavioral health partners, managing and maintaining existing partnerships and supporting outreach and expansion efforts in the behavioral health sector.
Kristina manages the collection and storage of U.S. Program data and creates quarterly reports and dashboards to provide in-depth information on program outputs and trends. She reviews and analyzes donation offers to determine appropriateness of product and quantities for the U.S. clinic partner network. In the past, Kristina was an intern with the Americares Corporate Relations team where she assisted donor relationship management.
Kristina graduated from Providence College where she earned her Bachelor's of Science in Health Policy Management, along with a Minor in Public and Community Service and a Certificate in Business Studies. Kristina was a Student Leader of the alternative spring break Global Service Learning Program in Nicaragua. She also participated in service projects in the Dominican Republic, Nicaragua and New Orleans, Louisiana.
Taylor Joyner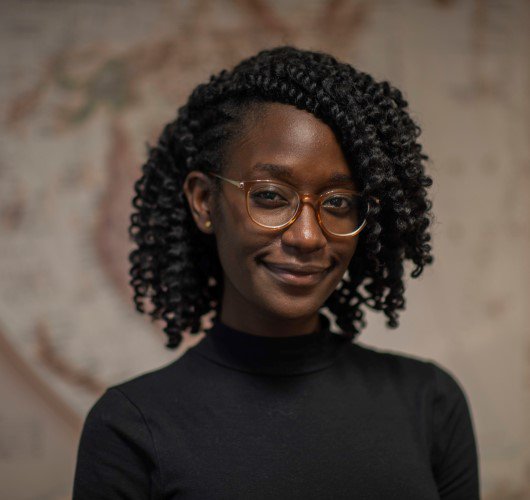 Taylor is a Senior Associate for the U.S. Program at Americares. Taylor works within the Partner Mangement and Expansion of the U.S. Program network. She reviews partner applications and works with clinics through the onboaring process. Taylor also participates in the strengthening of the U.S. Program partner network by continuing the implementation of current tools and systems in addition to targeted educational initiatives to track the impact of Americares resources.
Taylor graduated from the University of South Carolina in Columbia where she received her Bachelor's of Arts in Public Health. Throughout college, she demonstrated committment to community service, working with organizations such as Relay for Life, Adopt a Highway, Special Olympics and March of Dimes. Taylor graduated with Leadership Distinction in Community Service after serving in a variety of leadership roles for her University's chapter of Alpha Phi Omega National Service Fraternity.
Sara Gelb
Sara Gelb, Associate for the U.S. Program, helps manage the team's 1,000+ partners and assists with the efforts that increase our network's capacity and impact. She is responsible for responding to partner queries through the phone and email systems, as well as contributing to department projects related to diabetes, hypertension, medicine destruction, and medical donations.
Sara graduated from Washington University in St. Louis, where she majored in Global Health and the environment and minored in Operations and Supply Chain Management. Before becoming a full-time employee at Americares, she interned with both the Gift in Kind and Latin America and Caribbean Partnerships teams. In these capacities she created databases to facilitate the formation of medicine and medical supply shipments based on need and to efficiently quantify the value of medicines and supplies donated to Americares' partners. She has also worked to promote sexual health through a variety of means, including on-campus peer education, research on the lived experiences and health access of HIV-positive individuals, and an internship that focused on youth sexual and reproductive health programming in Iganga, Uganda. Much of this work has analyzed and responded to the intersections of sexual health and health more broadly with gender, sexuality, race, and socioeconomic status.